Fill out the Contact form below and we will be in touch as soon as possible.
Payment Policy
We make every effort to offer affordable medical and boarding services along with competitive pricing on all products, prescriptions and pet food that we offer. We accept Visa, MasterCard, checks, and cash. Prompt payment for services and products is due at the time of service and/or when products are picked-up.
Feel free to contact us during our hospital hours if you would like to schedule an appointment.
We look forward to hearing from you!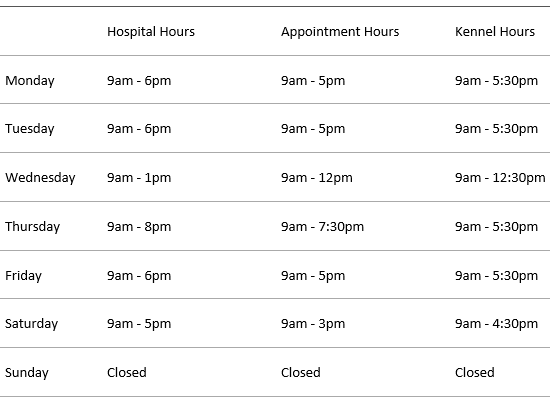 Closed Holidays:
New Year's Day, Easter, Memorial Day, Independence Day, Labor Day,
Columbus Day, Thanksgiving Day, and Christmas Day
Family Friends Veterinary
Hospital & Kennel
864 Mass Ave

Boxborough, MA 01719
Phone: 978-263-3412
Contact Form
Fill out the form below, and we will get back to you as soon as possible!