Meet Our Family Friends Boxborough, MA Veterinarian Hospital Staff
The first thing you'll notice when you walk into our Boxborough veterinary hospital is the incredibly friendly and inviting atmosphere. Members of our staff have been hand-picked to provide you and your pet the best possible experience during your visit. Learn more about our team below.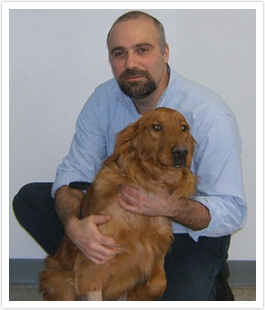 Stuart H. Bleck, DVM
Dr. Bleck opened Family Friends Veterinary Hospital & Kennel in 2001. He attended Boston College for his Bachelor of Science degree, where he was a member of Phi Beta Kappa, and graduated Suma Cum Laude. Dr. Bleck graduated from Tufts University School of Veterinary Medicine with honors in 1993, when he achieved his doctorate. He is a proud member of the American Veterinary Association and the Massachusetts Veterinary Medical Association.
Prior to opening Family Friends, Dr. Bleck worked as an associate veterinarian at Lexington Veterinary Associates and Marlboro Animal Hospital. Dr. Bleck developed a love for raising orphaned animals and helping neighborhood pets at a very young age. He loves working in a veterinary hospital and the unique opportunities that come with each day.
In his free time, Dr. Bleck enjoys spending time with his wife Michelle, and their three children, Stuart, Samantha, and Christopher, of whom is he very proud. They have 4 dogs, Dexter, Juno, Didi, and Raven, and a turtle named Max that is over 30 years old. You can meet them here on our staff pet's page. He loves reading, watching movies and sports, and listening to music.
Dr. Bleck feels very fortunate to be a veterinarian, and enjoys the relationships he has formed with many of his clients and patients over the years.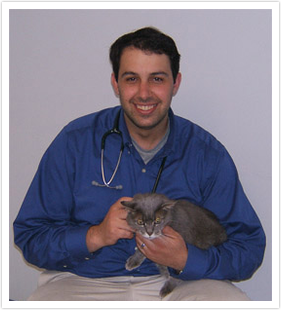 Robert Baigelman, DVM
Dr. Baigelman is a veterinary associate at Family Friends. He received his Bachelor of Arts degree in Biology in 2003 from the University of Pennsylvania, then continued his studies at the Tufts University Cummings School of Veterinary Medicine, where he was a member of the Phi Zeta Veterinary Honor Society, and received the Dean's award for academic excellence.
Dr. Baigelman began his journey with Family Friends as a veterinary technician in 2007. The hospital was thrilled to have him join Dr. Bleck as a veterinary associate in 2012. Dr. Baigelman enjoys the new challenges faced everyday with different incoming cases.
Dr. Baigelman has had a passion for animals from a young age. That, in combination with a family full of practicing doctors, led to his decision to become a veterinarian. In his free time, he enjoys spending time with his wife Abby, their two young children, and their dog, Minnie.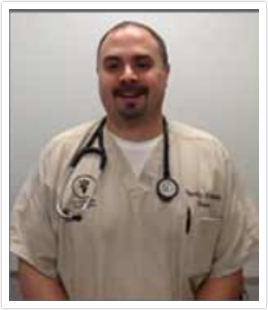 Sean Reilley,
Senior Veterinary Technician
Sean is our full-time senior veterinary technician. He joined the Family Friends team in 2002, and has 26 years of animal care experience. Sean assists our doctors with patients, provides pre and post care of surgical patients, helps care for and maintain the kennel, and performs in-house diagnostics. He enjoys assisting in every aspect of his job.
Our clients appreciate Sean's understanding nature during difficult times. In his free time, Sean enjoys watching movies, reading, and cheering on all Boston sport teams. He has two cats of his own, 11yr old Louca, and 8yr old Tycheros.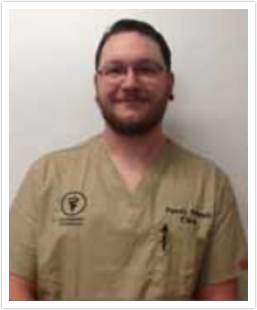 Chris Rajaniemi, Veterinary Technician
Christopher is a full-time veterinary technician here at Family Friends. Some of his responsibilities include assisting the doctors during their appointments, helping within the kennel, general cleaning, and answering phones. He especially enjoys working with the new puppies and kittens seen at the hospital. Christopher loves the family atmosphere of the hospital, he lends a helping hand and the occasional "bad joke" whenever he can.
When he's not working, Christopher enjoys disc golf, oil painting, playing video games, and attending rock concerts. He loves to cook and is a big fan of hockey, baseball, and football. Christopher also owns a banjo that he is slowly learning to play. Click here to meet his dog Lola.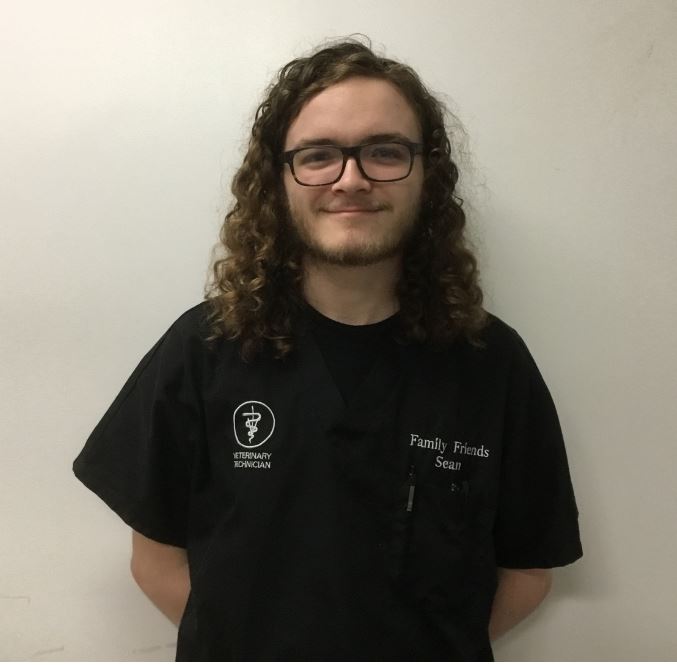 Sean Errington, Veterinary Technician & Kennel Attendant
Sean is a full-time Veterinary Technician and Kennel Attendant and is the newest member of our staff. He is responsible for assisting the doctors with appointments, preparing medications, and boarding dogs and cats in the kennel. Before joining our team in February 2020, Sean worked at a doggy daycare for two years where he was able to care for and monitor all breeds of dogs. Sean brings his unique experience and talents to work every day so that our boarders get the best care possible! His passion for animal care is one reason why our boarding pets receive five-star care every time they visit.
Sean has two pets of his own, a Mini Golden Doodle named Ollie and a Yorkie Mix named Frankie! During his free time, Sean enjoys playing video games with friends, and watching hockey and football. We are happy to have Sean as part of the Family Friends Vet team!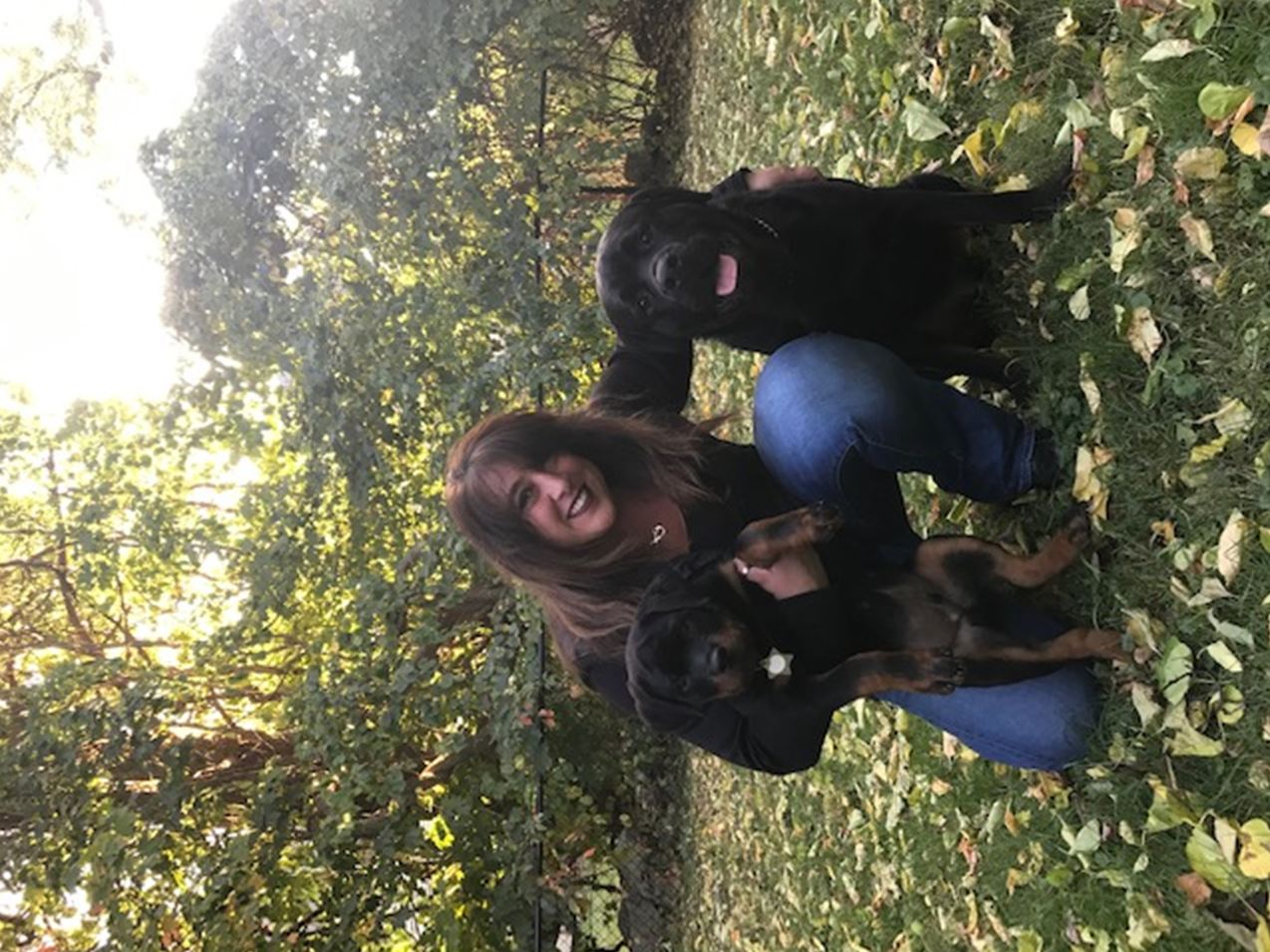 Wendy Brienza, Practice Manager
Wendy Brienza is the full-time Practice Manager here at Family Friends Veterinary Hospital! Before joining our team in June of 2020, Wendy worked at Lexington Veterinary Associates in Lexington MA for 26 years. Starting in 1994, she worked as both a Veterinary Technician and an Office Manager. In 1996, Wendy graduated from Mount Ida College with an Associate's degree in Arts/Veterinary Technology.
"I have always enjoyed working with animals; I couldn't see myself doing anything else," says Wendy. "I worked with Dr. Bleck when I worked at Lexington and now I'm excited to be able to join this team."
At home, Wendy enjoys spending time with her three kids who keep her very busy. She also enjoys spending time with her fiance who lives in New Hampshire. They like to ride their ATVs and snowmobiles whenever they can.
Wendy enjoys her quiet life in New Hampshire as well as her busy life in MA.
Wendy has two dogs and a cat of her own, Razor is a 1 ½ year old Rottweiler, Lennox is a 12 week old Rottweiler, and Stitch is a 1 year old Persian/Manx mix.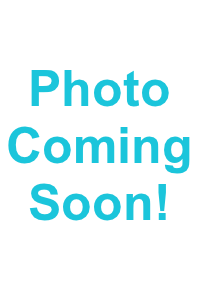 Julie Camara, Veterinary Technician/Receptionist
Julie Camara is our full-time Veterinary Technician and Receiptionist at Family and Friends, joining our team in late July 2021. She's worked in the animal field since 2006, ranging from doggy daycares and barns to other veterinary hospitals before working alongside our staff.
"Working with animals and helping them" is Julie's favorite part of the job, having studied animal behavior and working with them in one way or another throughout her whole life.
At home, Julie has two pets - Bubbles, a four-year-old American Staffordshire mix and Tinkberbell, a three-year-old domestic shorthair cat. She loves spending time with her family, visiting their lake house, and going hiking (along with her pets, of course!). She also enjoys drawing.