Fun in the Fall – Activities in Autumn With Your Pet
As the leaves begin to change colors and the weather turns cooler, there are lots of activities to enjoy with your pet. Don't go alone – bring your best friend with you.
Go to an Apple Orchard
Apples are ready to be picked, so you'll find an abundance of apple orchards to visit. Most of them allow dogs and it's a great way to enjoy the weather together. Apples are a great treat for you to share with your pet as they clean your dog's teeth and make their breath fresh. Just be careful with the core and seeds because they are a choking concern and toxic.
Go Trick-Or-Treating
Halloween isn't just for kids – your pet looks adorable dressed up. Head out with the kids and your pets to do some trick-or-treating. Carry some extra treats with you for other animals along the way.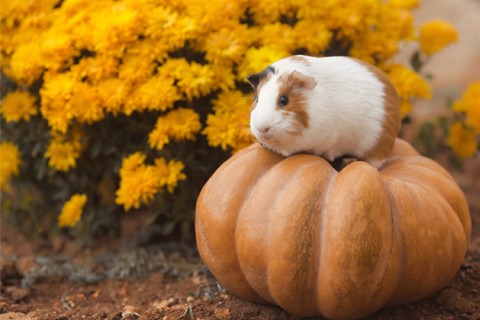 Pumpkin Picking
Just like apple orchards, most pumpkin patches don't mind dogs. Who knows – your dog might just have an eye for the best pumpkin in the patch. When you are ready to sit down to some homemade pumpkin pie, don't forget your dog. They can have a small amount of pumpkin puree in their food. It's great for their digestive system and offers lots of fiber.
Tailgating
With football season getting into full swing, you are sure to be invited to a tailgating party. Of course, your pet will be the hit of the get-together, so be sure to bring them along. Don't forget their favorite toys and food as well.
Take a Hike
Exercise is great for you and your dog, so why not do it together? While your dog won't see all the colors, they will recognize the different smells and activity. Look for some local events that you and your dog can walk in together as well.
Final Thoughts
Whatever you do this fall, make sure you include your pets. They deserve to enjoy the magic of the season change with you. Get outside and enjoy the fresh, crisp weather while you can.