Work to Eliminate and Prevent Fleas from Your Pets and Home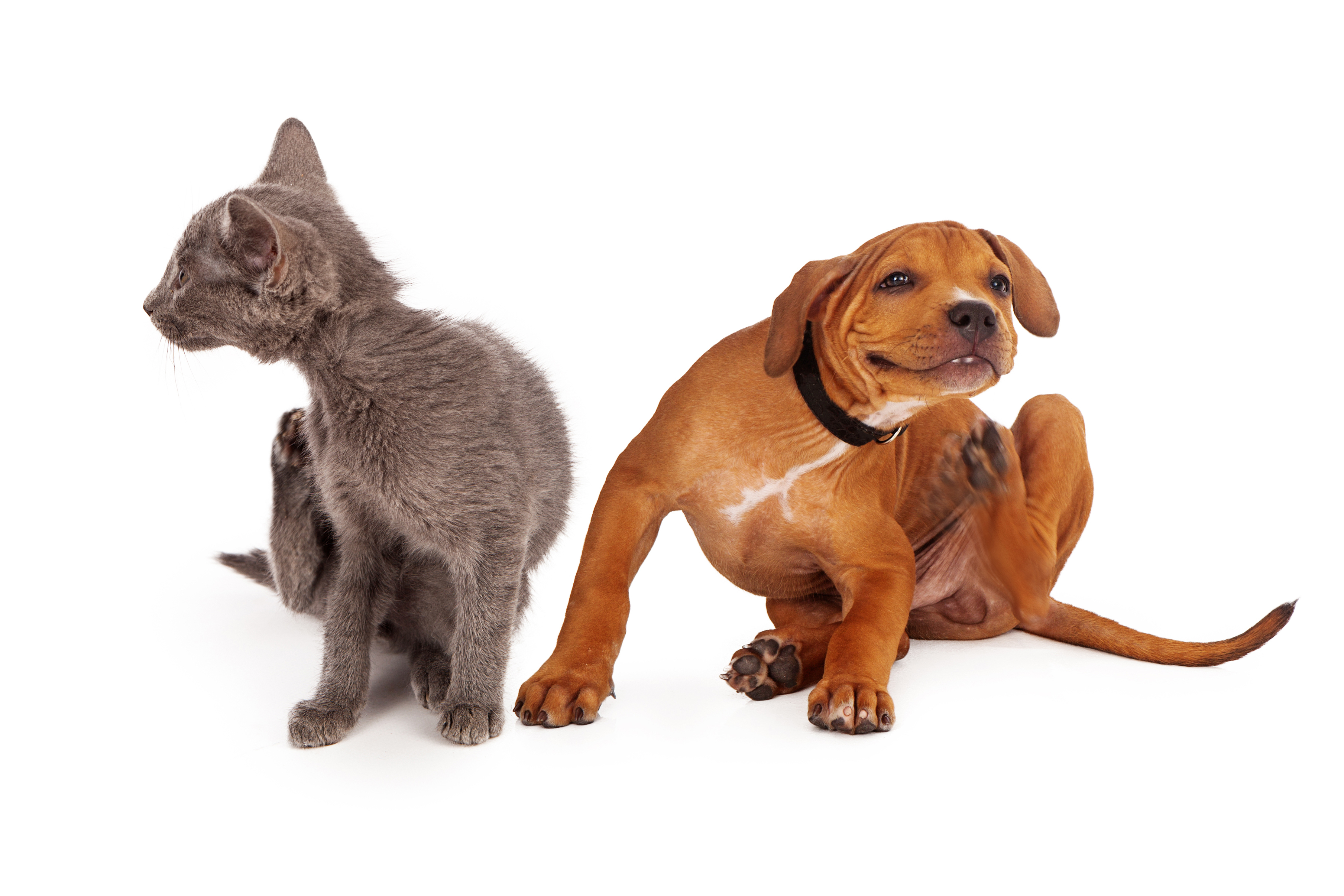 Finding out that your pet has fleas can be a stressful experience as both a pet owner and a home owner. There are multiple steps to take and we want to make sure that you're fully aware and educated on all you need to know in order to protect your furry friends, as well as your living area.
Below, we break down how your pet can get fleas, how to get rid of them, and how to prevent them in the future.
How do fleas get in my house?
Unfortunately, there are multiple ways that fleas can find a way into your home – and your pet isn't always the one to blame! Fleas can attach themselves to both animals and humans, so it could be something that you've unknowingly brought into your house.
Your pet's exposure to other animals: Whether you're at the park, the vet, or even another person's house with a pet that has fleas, your pet is still vulnerable to exposure.
Other pets entering your home: If a friend or family member brings their pet over your house, fleas are able to inhabit the warm space and try to make a home of their own.
The backyard: Both you and your pet could become a new host for fleas that are loitering in the backyard and find a place in your house to stay, or simply stick around with your pet.
Once fleas are present, they're very difficult to find and identify how they got into your home in the first place.
How do I get rid of the fleas?
When you finally realize that there are fleas in your home, there are multiple steps to take to officially get rid of them. They're not only found on your pet, but they can be in hard-to-reach and hard-to-see places like your carpet, furniture, and tiny crevices throughout the house.
With these helpful steps, you'll be able to protect you, your pets and your home from fleas!
Bring your pet to our office for treatment: Even if they're not the ones who have fleas on them, start the prevention process as soon as possible.
Clean everything: Wash and dry all of your pet's belongings, as well as your own!
Apply treatment to your home: Find the best ways to clean your house so there are no secret spots left that the fleas could be hiding.
Repeat this process at least 3 more times: You're not only trying to clean out the fleas, but any sort of eggs and larvae that they may have left behind.
How can I prevent fleas from returning?
After you're sure that all the fleas are gone, the next step is prevention. We want you to be aware of all the ways you can protect your home and your pets from dealing with fleas for as long as possible.
First, ask us about our flea treatment and what the best option is for your pet. There are multiple options and it's important to learn about each of them to see which one would benefit both your pet and your home. Don't be afraid to ask us as many questions as possible so you have all the proper information you need before choosing the best treatment.
When cleaning your home, your pet's blankets and toys, and anything else that fleas may love, make sure you're thorough as possible and maintain a consistent cleaning schedule. Prevention can be simple when you turn it into a routine, so be sure to ask us for any helpful tips if you're still unsure. To speak with a leading veterinarian in Boxborough, MA, please give our office a call at 978-263-3412.